Thai Buddhist Amulet = Thai Buddhist, Occult, Animist and Khmer Sorcery charms
Rok Maew Maha Sethee Phii Plak Hai Ruay (Millionaire Cat Umbilical Cords with Riches Pushing Ghost) - Pra Ajarn Oe Putto Raksa
Rok Maew is considered to be one of the most powerful Magical Ingredients for spells and potions, and is a veru Ancient Belief of the People of Siam since hundreds if not thousands of years. merchants and Business persons have always used the Rok Maew to attract good business and prosperity, and induce a never ending flow of nourishment, as does the umbilical cord which feeds the kitten from the food that its mother finds. The Kitten muyst not even try at all to find its sustenance, for the Umbilical cord ('Rok') is a constant pipeline to sustenance. This is the magical effect of the Rok Maew within the amulet, bringing a constant flow of customers, sales, and money (such as lottery or gambling windfalls) into your life. Rok Maew is most powerful when taken from a litter of nine kittens. Black or albino litters are also considered even more powerful.
Pra Ajarn Oe has been gathering Rok Maew for years in order to produce this edition of amulets. The amulet is a mixture of various ingredients composing a powerful Khmer Potion for the creation of a locket charm which contains a multitude of Metta mahaniyom and Kaa Khaay magical spells. Ancient Rian Tewada' (silver angels money) is Magically bound to the Rok Maew, which have been Anointed with Nam Man Tip Gaesorn (divine pollens metta Oil). Khaw Plueak and Tua are inserted into the locket, which induce prosperity, fertile growth and the harvesting of your rewards. Apart from Choke Lap and Metta Mahaniyom, the nine black cat litter umbilical cord also possesses 9 x 9 lives so is therefore endowed with Klaew Klaad (evasion of deadly accident) and Kong Grapan protective Magic, in no lesser proportion than the intentionally empowered Choke Lap Maha Sanaeh spell invoked inside the amulet. In addition, beint essentially a Prai Spirit amulet, it is also endowed with powerful prao Magic and can ward off any Black magic attacks or ghostly interferences which may be intended for you.
One 'Phaen Ngern Yant Na Khao Haa' (Yantra Foil with a spell to call Money, visitors, customers, friends to approach)is also included within the Wicha (Spell) contained inside the Locket. Pure Gold leaf has been pasted on the finished Wicha within the Locket, as a final empowerment and Bucha to the Ruling Deva of the amulet, to empower it even more. The gold leaf is a necessary element to seal the Wicha with success, completion and immense wealth to be Manifested. So is the Compositional Method according to the Ancient ways.
The Wicha is sealed within a gold micron plated locket with transparent face each side, and can be worn in a waistcoat pocket, belt, key ring, necklace or otherwise, or even hung in your store. Wearing it brings Metta Mahaniyom enbegy into your sphere, attracting more people to you be they Customers, Employers, Friends, Good Samaritans to help you, Lovers, or Fans and Devotees
You can pray to it for Luck and Fortune, Uncannilly High Sales Quotas, Promotions or Increased Earnings.
Bucha Method;
It is important to pray to the Buddha Dhamma and Sangha and to chant Buddhist prayers, and make Alms Offerings to the Sangha. Take the merits and Fruits of those Merits you made by Praying and giving Alms, and share them in your heart with the Ruling Deva within the Rok Maew amulet. When You truly made real merit and succeeded in truly sharing it with the Deva (this takes true heartedness and meaning it when offering to share for it to work), you may hear the sound of a Kitten crying 'Maew'
Kata Bucha Rok Maew
Dti Maa Haa Dto Maa Haa Dto Dti Haa Dto Dti Maa Dto Dti Maa Haa Por Dee Ruay Ruay Por Dee Ruay Por Dee Sethee Sethee Por Dee Ruay
Raise your awareness and focus as hard as you can before chanting. Chant each time you are taking it to use. Seeking jobs or work, customers and clients will be easier and more plentiful offers and chances will arise in your path. The Wicha Rok Maew is a Certainty because of its thousand year old tried and tested method, for which reason Thai People are still confident in using the Rok maew as they were one Thousand Years ago. Time always Tells, as they say, and the Rok maew has stood the test of not only years, but centuries of use.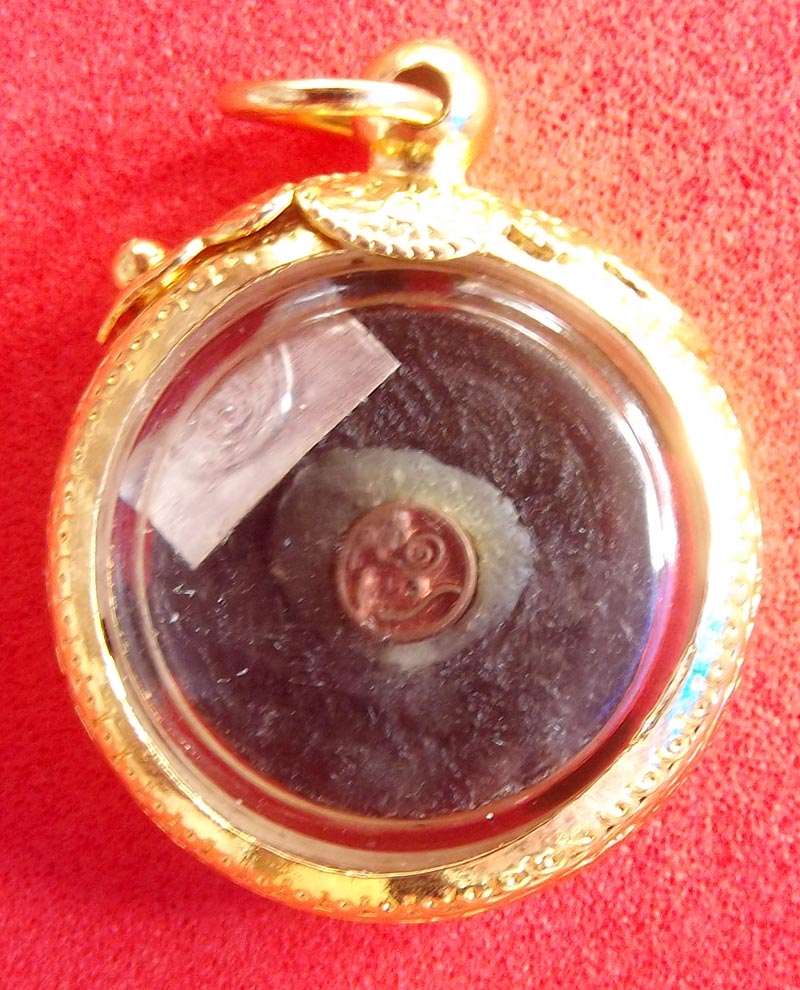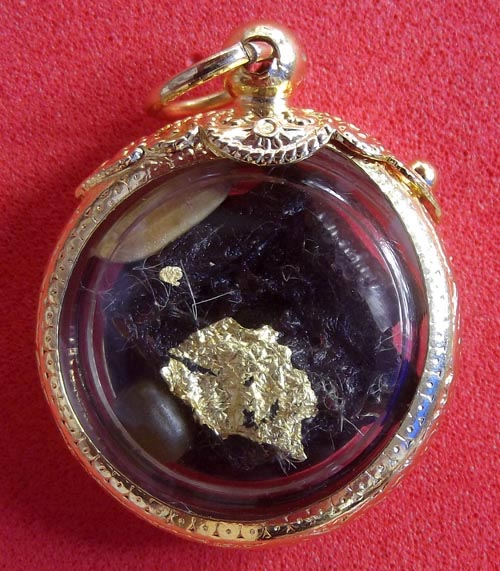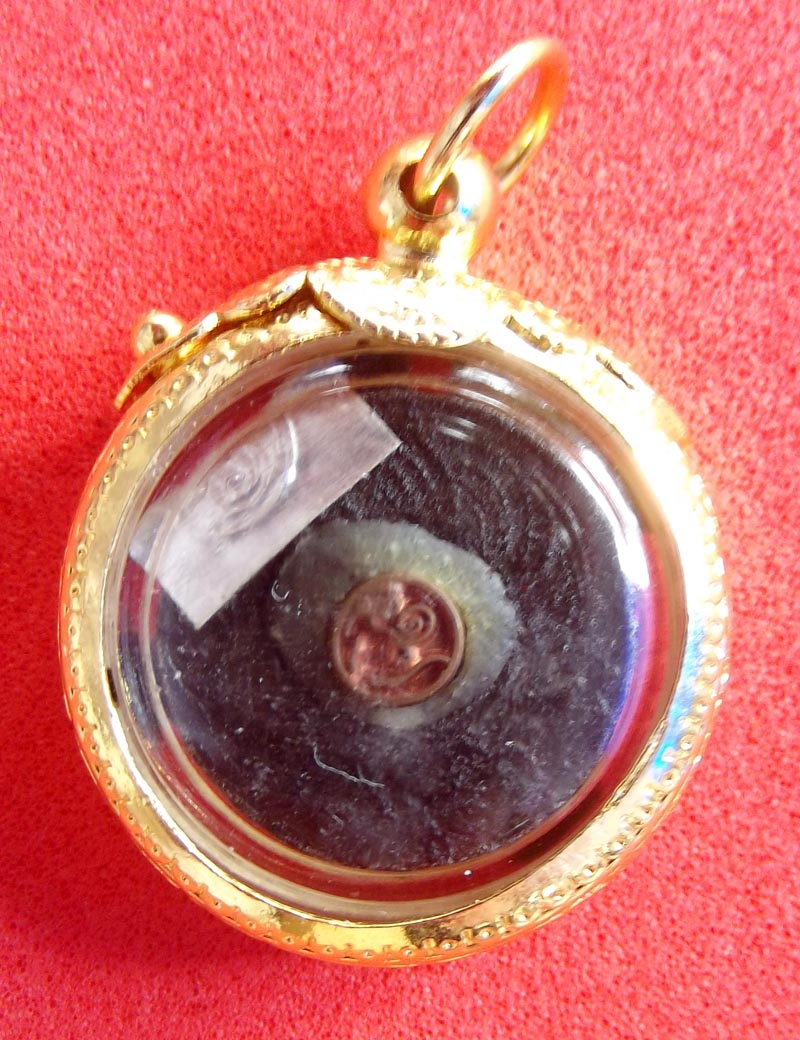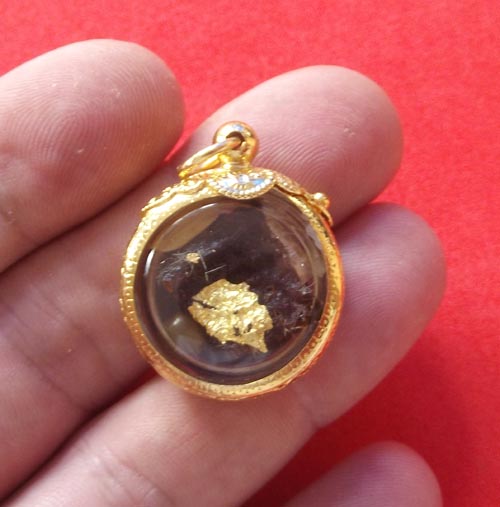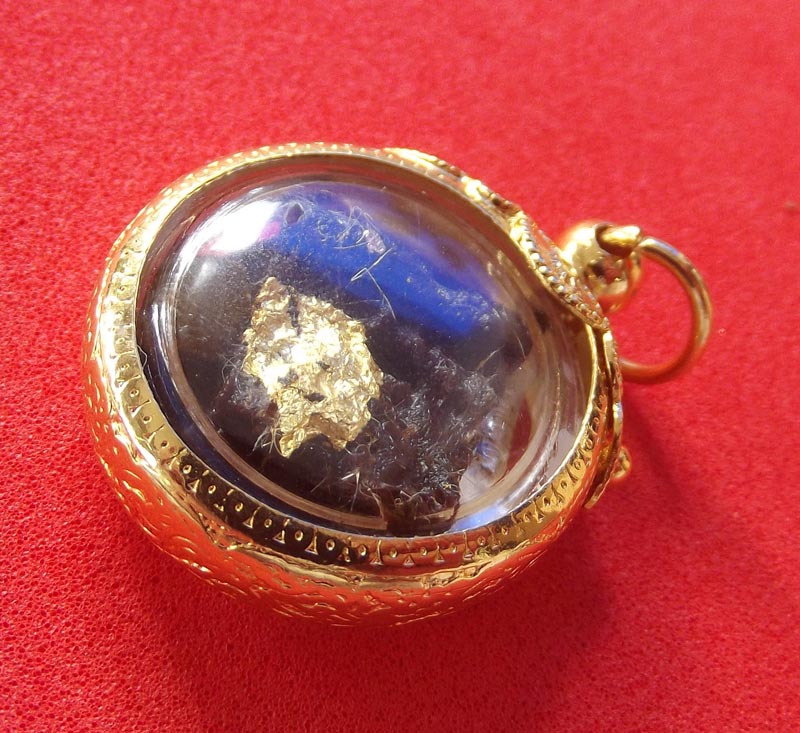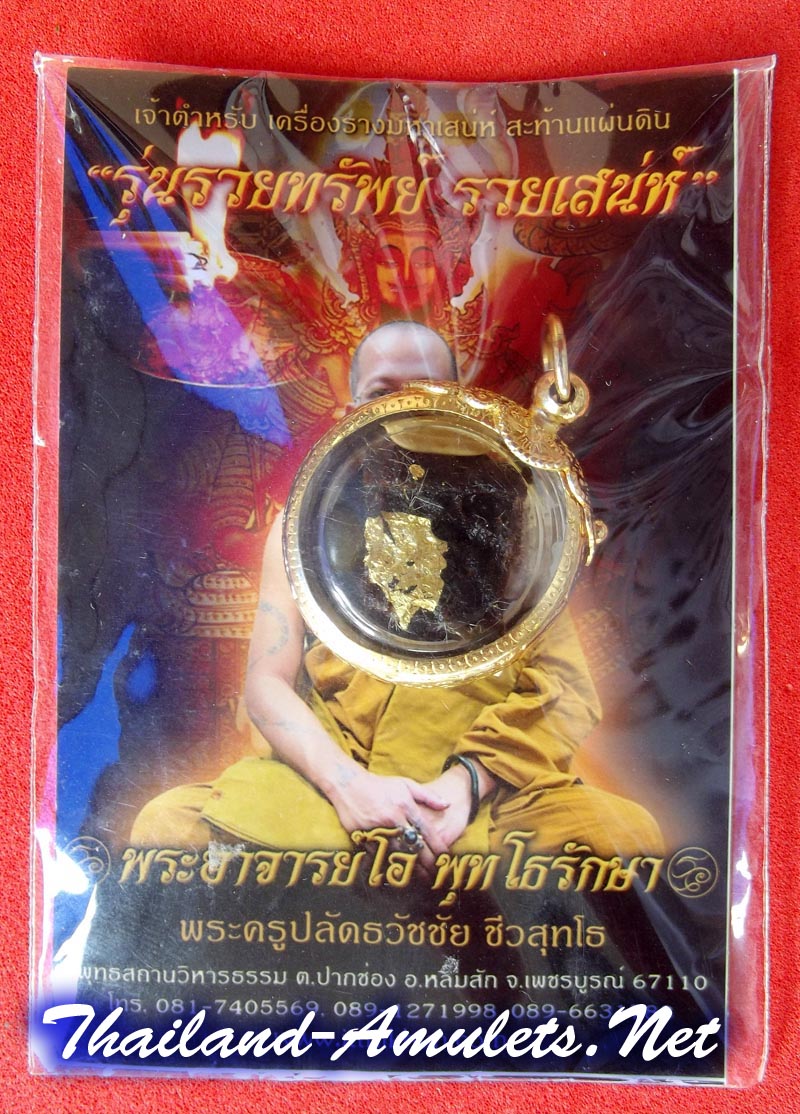 Thai Buddhist Amulet – Authentic Thai Buddhist Amulets