Thai Buddhist Amulet = Thai Buddhist, Occult, Animist and Khmer Sorcery charms
Pha Yant Tanu Luang Lui Nang Maha (Lady-Bull Maha Sanaeh Attraction Yantra for attracting Lovers) - Ajarn Meng Khun Phaen
Tanu Lui Nang (Bull engaged in Nuptials with a Lady) - Wicha Maha Sanaeh for attracting Lovers and increasing Libido and enjoyment of the sensual pelasures. This Wicha is similar to Ma Saep Nang, or Changh Prasom Khloeng, but is more directly attuned to Kama Sutra Sensual attraction, than to the business increase spell which makes the Ma Saep Nang more of a double Wicha for both Love and Business. Immense Maha Sanaeh attraction and Libido Increase to attract Lovers and intensify the relationship. The design is a classic piece of fusion Sorcery, mixing Sacred Geometry and Animist Magic.
Size; 28 Cm x 20 Cm
Made by the great Lay master Ajarn Meng Khun Phaen. The design is, Ajarn Menggs handiwork with 'Aksorn Tam Lanna' (Northern Thai Lanna magical Script) used for the spell inscription. Can be worn in the top pocket, wallet, placed in the shop, in a frame in the wall of the altar of worship, or on the wall at home where you pray.
No Kata is needed, just make alms offerings to the Sangha and offer to share the Merits with the Tanu Lui Nang Devas.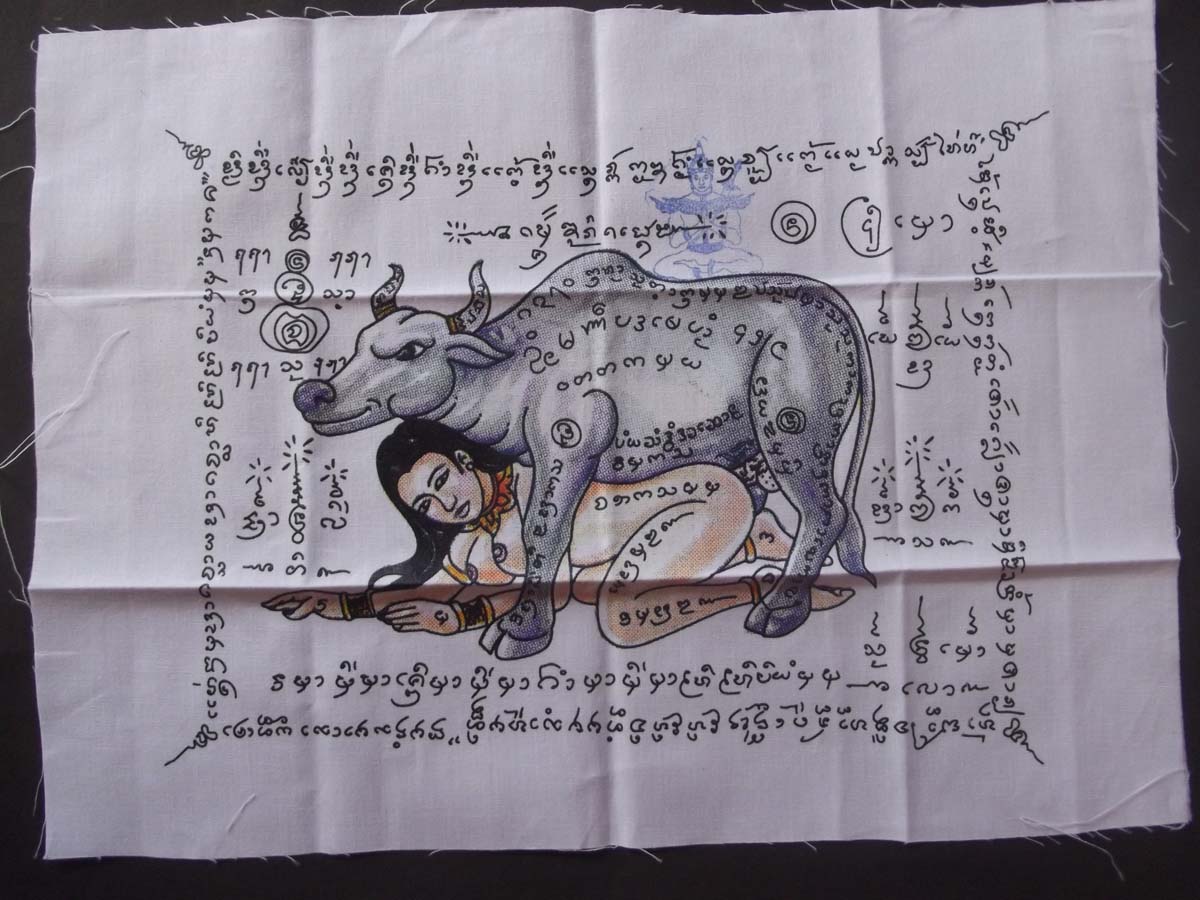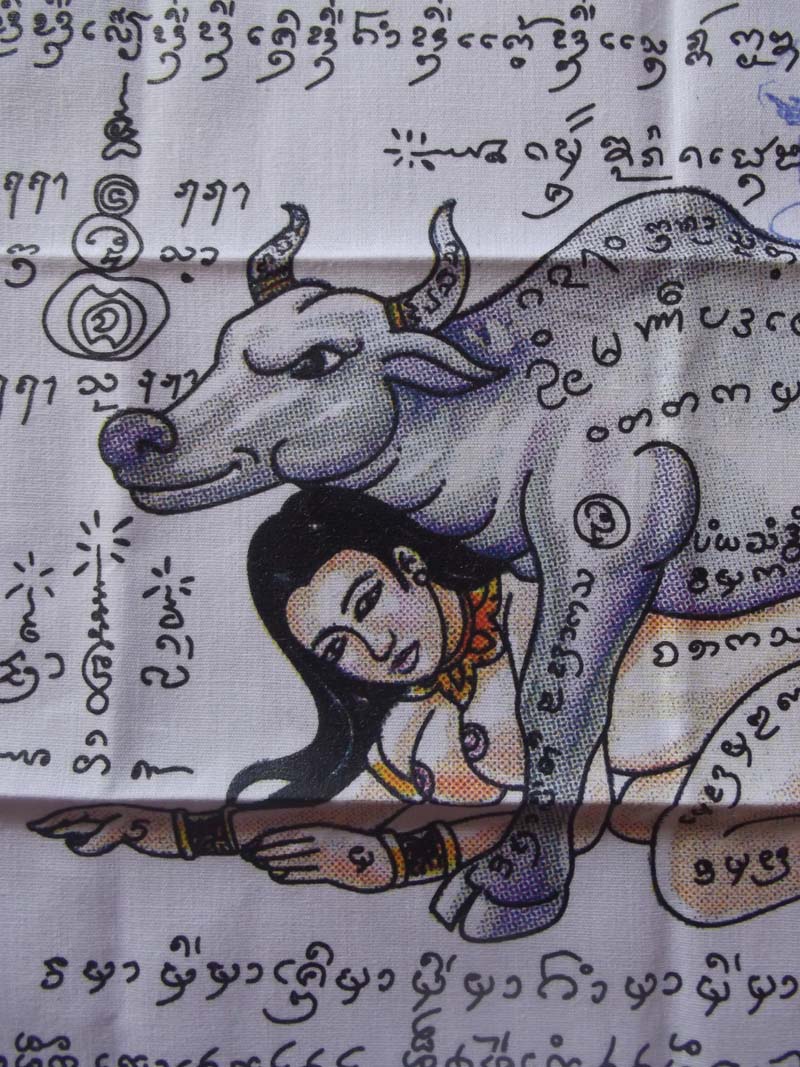 Thai Buddhist Amulet – Authentic Thai Buddhist Amulets